Tamsin | Therapy & Coaching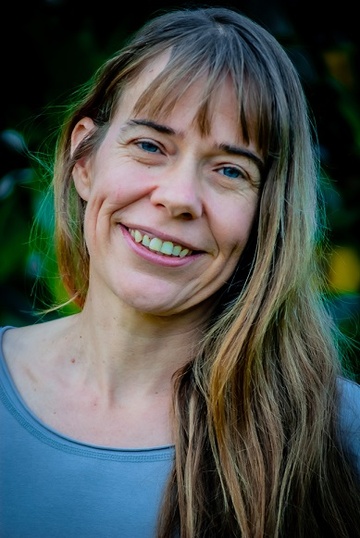 Coaching, Counselling & Therapy West-Auckland




552 Te Atatu Road




0610

West-Auckland

Send a message
✓ I also offer online therapy
Great, you are taking the first step.
Leave a message and I will contact you as soon as possible.




Coaching, Counselling & Therapy West-Auckland
Hi, I'm Tamsin! From a young age I've been fascinated by how the mind works, and how understanding this can help people lead better lives; so I studied a Psychology degree at Oxford Uni, then a MA in Anthropology, in order to help me to learn more about this!
I've worked in health and wellbeing for the last 10 years, and undertaken training and study in a variety of wellbeing practices (see below). I've worked as a coach/counsellor with my own business since 2019.
I would very much like to work with you if you are an individual if you would like to learn how to process difficult emotions better, lift low mood, overcome the unhelpful patterns that arise as a result of difficult life events, build positive habits, reduce stress and anxiety, and create more life direction and balance. For couples, I can also help you to reduce conflict, improve levels of trust, connection, communication and intimacy.
My belief is that everyone can lead a better life, if they are empowered with the right tools and support, and I love to empower my clients with these - in order to help them reach their full potential and create a rewarding and fulfilling life and/or relationship!
I offer various therapy and coaching modalities geared towards emotional/psychological wellbeing, relationships, parenting and change. I work with both adults and teenagers, using a combination of mindfulness ACT (Acceptance and Commitment Therapy), CBT, Solutions Focused Therapy, IFT (Internal Family Systems), Positive Psychology, Attachment Theory and Gottman therapy.
My aim is to combine the best of research-based methods with a compassionate and non-judgemental, whole-person, attitude.
Particular areas of interest for me include:
General:
Processing difficult emotions arising from past life events
Reducing stress and anxiety; improving low mood.
Direction finding; leading a more rich and meaningful life; finding a better work-life balance and creating positive habits.
Working with potential high performers to remove blockages to achievement.
Improving communication skills and ability to connect better to those around you.
Working with neurodiversity (especially AD(H)D, dyslexia, ASD) – in both adults and teens.
Mindfulness, meditation; and whole-person approaches to wellbeing.
Working with burnout and fatigue, especially for those in caring/changemaking/charitable sectors.
Self-compassion.
Relationships (and parenting)
Exploring how past difficult life events (E.g. in family of origin, previous relationships) are impacting on your current relationships (or parenting) and taking gentle but effective steps to overcome these challenges
Exploring how difficult past life events are impacting on your current relationship(s)
Communication and conflict resolution for couples; increasing connection and intimacy.
Mindful/conscious relationships and parenting
Teens
Discovering own positive strengths and values.
Wise decision making.
Coping with social media and peer pressure

Tools and strategies for dealing with stress and anxiety (Including school and exam pressure, and family challenges).
I've facilitated Mindful Parenting Courses (for Renew Your Mind) and Mindfulness in High Schools (Ember Torowai Takitini) as well as in workplace settings, and currently offer regular Wellbeing Circles in West Auckland.
I have a strong commitment to my own wellbeing and continued professional development, undertake regular supervision, and follow standard ethical guidelines for counsellors (E.g. NZAC).

If you want to know more or make an appointment, feel free to contact me.

Tamsin
Qualifications and registrations
BA Psychology, Oxford Uni, UK
MA Anthropology, University of Kent, UK
Certified Life Coach (NZ Life Coaching)
Trainings include :
ACT Therapy (certified)
Mindfulness (including Mindful Parenting).
SFBT (Solutions Focused Brief Therapy)
Nonviolent Communication
Areas of counselling I can help with
Fees
$100 ($90 online)1 hour – individual (Reduced fee for lower incomes - $70)
$120 ($110 online) – 1 hour– couple (Reduced fee for lower income - $80)
$75 youth/teen up to school leaving age - 45 min session. ($50 for lower incomes)
Location