Sara | Counseling & Life Coaching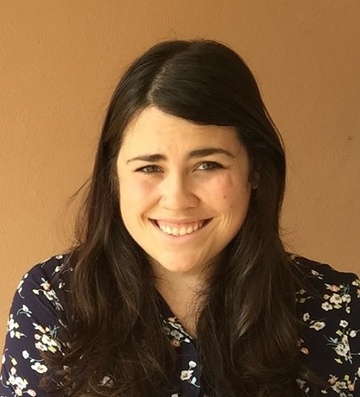 Counseling & Life Coaching Red Beach - Whangaparaoa - Hibiscus Coast - Auckland




Red Beach




Whangaparaoa
✓ I also offer online therapy
Great, you are taking the first step.
Leave a message and I will contact you as soon as possible.




Counseling & Life Coaching Red Beach - Whangaparaoa - Hibiscus Coast - Auckland
---
I'm currently unavailable.
Please contact
another counsellor on this website
.
---
My name is Sara, counsellor in Red Beach - Whangaparaoa - Hibiscus Coast - Auckland

I offer clinically informed Counseling to help anyone experiencing depression, anxiety, addiction, mental illness, trauma, marriage stress, or is simply overwhelmed by life.
I also offer Life Coaching sessions for anyone making big life changes or anyone trying to organize their many priorities and commitments and feels overwhelmed.
I have over 10 years of experience caring for women, missionaries, and other ministry workers in the biblical counseling setting.
With a Bachelor of Science in Addiction Counseling, I offer a broad range of counseling models to suit client's needs.
Counseling may be right for you if you have been experiencing: stress, sadness, anxiety, relationship issues, difficulty in parenting, depression, addictions (alcohol, drug, pornography, compulsive eating), eating disorders, trauma, anger, family conflicts, grief, confusion in religion, self-esteem, are in psychological treatment and desire to strengthen your faith, and more.
Life coaching
If you are struggling to make decisions concerning your studies, your career, your relationships, etc.
Life Coaching takes you through a series of decision making steps to help you move forward.
If you are always feeling like you can't keep your head above water and you are weighed down with responsibilities, life coaching also offers an organizational toolkit to help you learn to manage better.
Would you like to know more or make an appointment, feel free to contact me.
Sara
Statement concerning the coronavirus pandemic
I am vaccinated but I am happy to see anyone despite their vaccination status.
Qualifications and registrations
I have a bachelors of science degree in addiction counseling
Member of NZBCA
Member of the New Zealand Network for Increasing Safety.
Therapies offered
Areas of counselling I can help with
Fees
45-60 Minute Regular Session $90NZD
30-45 Minute life coaching $55NZD
I can offer a sliding scale
Location