Rob | Addiction practitioner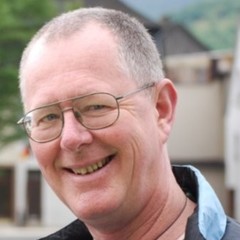 Addiction Counselling West-Auckland




124 Hobsonville Road - Hobsonville




0616

West-Auckland

Send a message
✓ I also offer online therapy
Great, you are taking the first step.
Leave a message and I will contact you as soon as possible.




Addiction Counselling West-Auckland
My name is Rob, addiction practitioner in Hobsonville, West-Auckland.
In my practice I see a people and families with issues such as: Anger management, Gambling, Pornography, Substance use – alcohol and other drugs. I see also people with mild to moderate depression & anxiety.
Individual treatment
I offer personalised Private Treatment plans to support you to manage the impact of:


Anger
Gambling
Pornography
Substance use – alcohol and other drugs
Violence at home or in the workplace
Furthermore I offer:
Formal alcohol & other drug assessments
If you've been sentenced under Section 65 of the Land Transport Act 1998, we're an Authorised Assessment Centre; we can assess your fitness to regain your license!
Service for companies
Employee Assistance Support
Customised workplace programmes to support your employees to make positive lifestyle choices
Customised workplace treatment services for employees who:
- Have tested positive for alcohol or other drugs
- Present with anger or violence at work
Formal alcohol & other drug assessments for employees who may be at risk to themselves or others
I use a range of current best practice modalities including cognitive behavior therapy, motivational interviewing, relapse prevention and dialectical behavior therapy.
Would you like to know more or make an appointment, feel free to send me a message.
Rob
Qualifications and registrations
Qualifications and Training:
Graduate Diploma in Addictions AUT
Certificate in Addiction and Mental Health Supervision (Level 6)
National Certificate in Adult Literacy Education (Educator)
Current practicing certificates:
DAPAANZ registered Practitioner & Supervisor (Drug & Alcohol Practitioners' Association)
Areas of counselling I can help with
Fees
A 50-minute session costs $138 (incl. gst)
Location