Michelle | Psychosynthesis Counsellor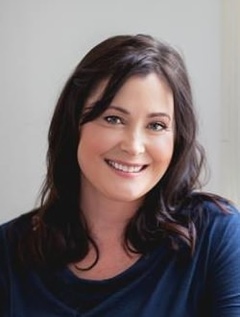 Counselling West Auckland




10a Clayburn Road




0602 Glen Eden

West Auckland
Great, you are taking the first step.
Leave a message and I will contact you as soon as possible.




Counselling West Auckland
---
I'm currently unavailable.
Please contact another counsellor on this website.
---
My name is Michelle Rush. I love my job! I work with a wide range of personal issues, including the following depression, anxiety, stress,trauma, grief and loss, burnout. To encourage self-acceptance and self-awareness, we work in different ways depending on how you wish to express yourself.
I am a qualified Psychosynthesis Counsellor and a member of NZAC. I have been in private practice for the past 20 years, ACC and WINZ approved. I am a registered Social Worker, currently practicing part-time for a District Health Board, and a member of ANZASW.
I work with adults and adolescents, and provide a confidential service following the code of ethics of the New Zealand Association of Counsellors and Aotearoa New Zealand Association of Social Workers.
A wide range of issues
I have experience in working with a wide range of emotional challenges including depression, anxiety, abuse, trauma and relationship difficulties and other general real life issues. I have also worked extensively with Advance Care or "End of Life" planning.
As a result of my Social work role I am also involved with many domestic violence and trauma clients. I am also ACC registered - so can see clients who have been referred by their GP or other suppliers for Accident Compensation Claim clients.
I work a lot with young adults and adults who have anxiety, depression and self esteem issues.
I am very passionate about assisting clients to overcome their difficulties.
In life "stuff" happens - marriage, divorce, children, miscarriage, illness, death, and many other events along the way. In counselling we work through the issues in life that can affect us all.
Real life isn't straight forward, and I work in an empathic and collaborative way providing a safe and supportive environment where you can work through difficulties to live to your full potential.
Therapies offered
Areas of counselling I can help with
Reviews Counselling West Auckland
Below you will find reviews about Counselling West Auckland - Michelle

Rating of 5 out of 5
Based on 1 reviews
(Write your own review)

√ I recommend this therapist
I have a stronger relationship with my partner
Thanks to Michelle I have a stronger relationship with my partner and am able to express my needs better.
Did you find this review useful?
Yes

2