Sonia | Online counsellor - online life coach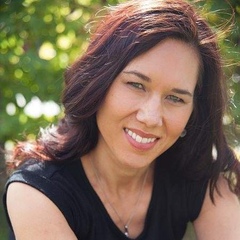 Online Counselling and online life coaching




New Zealand
✓ I also offer online therapy
Great, you are taking the first step.
Leave a message and I will contact you as soon as possible.




Skype Online Counselling and online coaching
---
I'm currently unavailable.
Please contact another online counsellor on this website.
---
Online counselling and online life coaching offers you the flexibility to have sessions at a time and place that suites you. We use Skype or Facetime for our online counselling sessions.
Just because we are separated by distance does not mean that our meetings will be any less important or therapeutic.
I help people navigate through real life. Messy relationships, sucky jobs, heartbreak, trauma, and dreams you've forgotten.
I'll give you actionable tools to help you let go, find meaning, and re-gain confidence and courage. I will be your biggest supporter while we work together to heal the stuff that's holding you back.
I will do my best to make sure you get breakthroughs, insights and empowerment. This, of course, also requires your participation, hard work and willingness to look inward.
Therapies offered
Areas of counselling I can help with
Reviews Online Counselling and online life coaching
Below you will find reviews about Online Counselling and online life coaching - Sonia

Rating of 5 out of 5
Based on 1 reviews
(Write your own review)

√ I recommend this therapist
Sonia's wisdom, support and unwavering belief in me has helped me focus on my dreams in life. The sessions came with effective strategies that helped me with my confidence and my self belief. I re-evaluated where I was and where I was going. A very happy client.
Paul
| Waiheke Island | 9 Jul 2018
Did you find this review useful?
Yes

1